Our corporate & regional offices are standing by—ready to provide Platinum Service!
Platinum Cargo Logistics team members at our corporate and our regional offices across North America are eager to help you take your transportation and logistics goals to the next level.
If you are interested in opening a regional office in your area, please find additional information on our Opportunities page.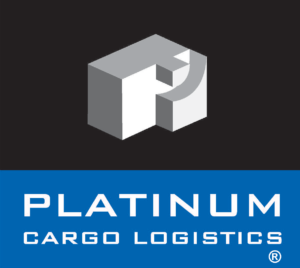 ---
MAIN OFFICES
Corporate Office
Platinum Cargo Logistics
5181 Ward Road Suite 101
Wheat Ridge, CO 80033 (Google Maps)

Toll Free: (800) 818-9058
Phone: (720) 500-2444
Fax: (720) 500-2445
Corporate Recruiting Office
Platinum Cargo Logistics
5181 Ward Road Suite 100
Wheat Ridge, CO 80033 (Google Maps)

Phone: (888) 866-7177
Fax: (720) 374-3099
Accounts Receivable Remit To
Platinum Cargo Logistics Inc.
Dept# 42139
PO Box 650823
Dallas, TX 75265-0823
Overnight or Express Delivery
Platinum Cargo Logistics Inc.
2200 N Highway 121
Grapevine, TX 76051
Platinum Cargo Logistics also accepts payment via:
PayCargo
CargoSprint
WCA Partner Pay (ID 62280)
---
REGIONAL OFFICES
Atlanta, GA
Platinum Cargo Logistics
650 Atlanta S. Pkwy, Suite 109
Atlanta, GA 30349
Phone: (404) 214-0488
Chicago, IL
Platinum Cargo Logistics
1760 Britannia Dr, Unit 7
Elgin, IL 60124
Phone: (847) 741-2340
Denver, CO
Platinum Cargo Logistics
5181 Ward Rd, Suite 100
Wheat Ridge, CO 80033
Phone: (720) 374-3097
Detroit, MI
Platinum Cargo Logistics
29841 Van Born Rd
Romulus, MI 48174
Phone: (414) 331-6417
El Paso, TX
Platinum Cargo Logistics
El Paso, TX 79922
Phone: (915) 288-4066
Fort Lauderdale, FL
Platinum Cargo Logistics
15800 Pines Blvd, Suite 317
Pembroke Pines, FL 33027
Phone: (954) 678-5789
Long Beach, CA
Platinum Cargo Logistics
20333 S. Normandie Ave
Torrance, CA 90502
Phone: (323) 776-1593
Los Angeles, CA
Platinum Cargo Logistics
18300 S. Wilmington Ave, Suite 130
Rancho Dominguez, CA 90220
Phone: (310) 436-2060
McAllen, TX
Platinum Cargo Logistics
4900 W Expy 83, Suite 203
McAllen, TX 78501
Phone: (956) 566-9839
Miami, FL
Platinum Cargo Logistics
759 Shotgun Rd
Sunrise, FL 33326
Phone: (305) 851-3797
Milwaukee, WI
Platinum Cargo Logistics
5801 S Pennsylvania Ave, Suite 200
Cudahy, WI 53110
Phone: (414) 331-6417
Minneapolis, MN
Platinum Cargo Logistics
13750 Crosstown Drive NW, Suite 310
Andover, MN 55304
Phone: (763) 432-3863
Nashville, TN
Platinum Cargo Logistics
141-C MTCS Road
Murfreesboro, TN 37129
Phone: (615) 360-2008
Newark, NJ
Platinum Cargo Logistics
151 Ridgedale Ave
East Hanover, NJ 07936
Phone: (908) 245-9800
Raleigh-Durham, NC
Platinum Cargo Logistics
120 East Main Street, Suite 202
Clayton, NC 27520
Phone: (984) 205-5940
Rockford, IL
Platinum Cargo Logistics
929 S Alpine Rd, Unit 402
Rockford, IL 61108
Phone: (815) 980-1505
San Diego, CA
Platinum Cargo Logistics
7345 Mission Gorge Rd #G
San Diego, CA 92120
Phone: (619) 762-5850
San Francisco, CA
Platinum Cargo Logistics
24219 Clawiter Road
Hayward, CA 94545
Phone: (650) 342-2288
San Juan, PR
Platinum Cargo Logistics
La Ceramica Industrial Park
C/ Rosalito Lot 1-D Space 4
Carolina, PR 00983
Phone: (787) 525-7795
South Bend, IN
Platinum Cargo Logistics
1415 Lincolnway West, Suite L
Osceola, IN 46561
Phone: (574) 217-7903
Wesley Chapel, FL
Platinum Cargo Logistics
27251 Wesley Chapel Blvd, Suite 1217
Wesley Chapel, FL 33544
Phone: (720) 209-8956